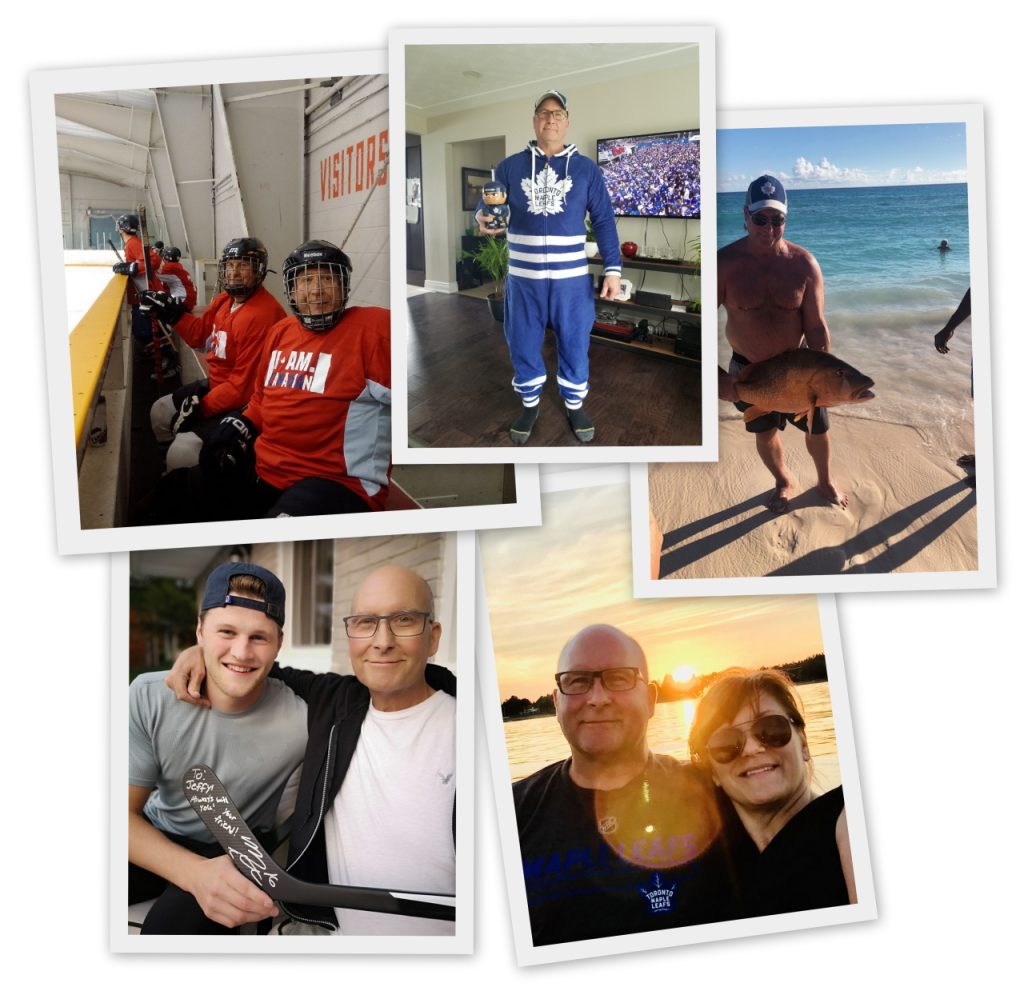 The Jeff Markle Memorial Award is the only individual prize awarded at the Braestone Winter Classic Charity 3-on-3 Pond Hockey Tournament. The award is named in memory of Jeff Markle, the brother of Ted Markle, the organizer of the tournament. The award is given to the person who most exemplifies camaraderie, humour, and passion for the game.
The Braestone Winter Classic was born out of an idea that Ted Markle had while out on a walk with his friend and owner of Braestone Farm, Jamie Massie. Jeff had passed away from an aggressive form of cancer affecting his esophagus, stomach, and liver. Jeff and Ted loved to play hockey together. They played on outdoor rinks as kids and in old-timer tournaments as adults.
Jeff's memory is the inspiration behind the Braestone Winter Classic. He would have been in his element and the life of the party. Jeff was a very good hockey player – but it's his sense of humour and camaraderie that would shine. Jeff made people feel good. Be it through laughter (hilarious, salty jokes), the effortless way he made sure everyone felt welcome, or his child-like joy at life's simple pleasures – you knew it was sure to be a good time if Jeff was there.
We want all Braestone Winter Classic participants and spectators to be inspired by Jeff's example. After all, it's a neighbourly pond hockey tournament to raise funds for OUR local cancer centre. You could say, it's the best of small town Canada.
So, please do as Jeff would have done: Make someone feel welcome. Make someone laugh. Make a new friend.
---
Recipients of the Jeff Markle Memorial Award
2023
Tyler Leaf
Sunbelt Rentals
2022
Lauren Frith
Barbie's Dolls