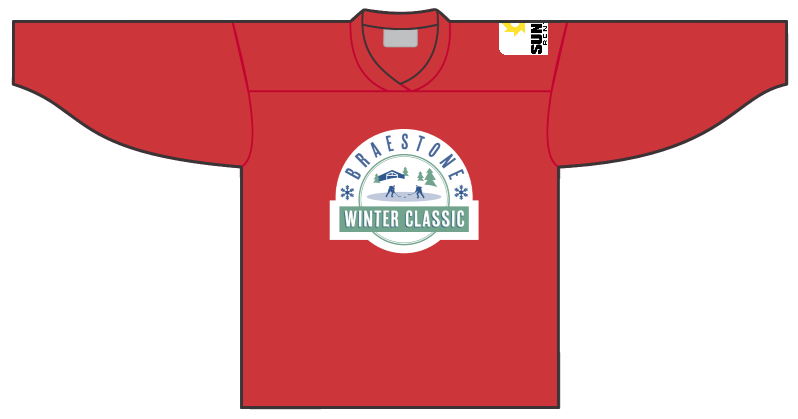 Thank you for your interest in playing in this year's Braestone Winter Classic 3-on-3 Charity Pond Hockey Tournament, supporting patient care at RVH and the Simcoe Muskoka Regional Cancer Centre.
On Race Roster you can easily create a team for your friends, family, and colleagues to join.
$150.00 registration includes:
minimum of three games played
food and non-alcoholic drink vouchers for Friday and Saturday
swag bag
player jersey (maximum of six jerseys per team)
To register please click below or continue reading for detailed instructions.
How To Register
Go to the Race Roster event page you are registering for.
Review the event details page and click the Register button on the right-hand side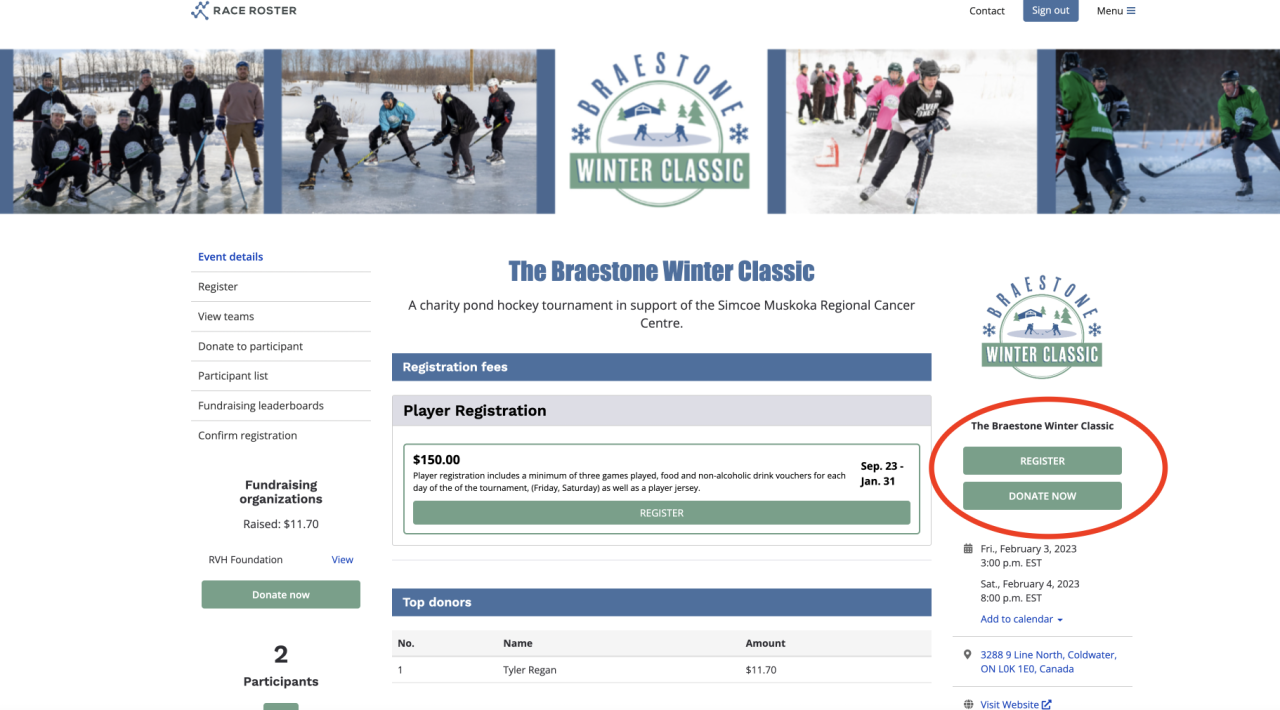 Next, you will be asked to create a Race Roster account or login (if you already have an account). If you forget your password, just use the forgot password link!
You will land in the registration form and you will be prompted to select player registration
Fill out the participant's information and answer any questions
Under the Team section select Yes, create a new team and add this registrant

Select team category/type (Open 19+ or Women)
Enter your team name
Answer any questions associated with team registration (if applicable)
If you are adding another individual to your registration, click add another registrant (this will bring you to a registration form for the next participant) OR click continue if you're ready to proceed to the next step.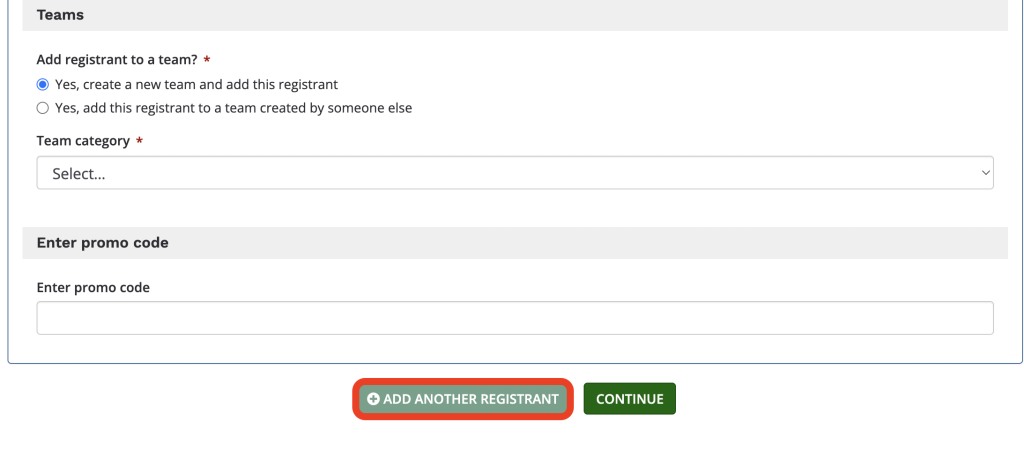 b. If you are joining a team that has already been created, choose the team from the list in the above section.
If you select add another participant, please repeat steps 4-5 and if the participant needs to be added to the team you just created, you will be prompted to add them in the Add Participant 2 to a Team?
If you select CONTINUE please complete steps on the next pages to arrive at checkout.
After continuing on from the waiver, you may be prompted to give an optional donation, if you choose not to donate, scroll down and hit continue
Complete your Billing Information if not copied from your registration details and submit order
You will receive a confirmation email, share it by forwarding the email to your fellow registrants
Remember to share your registration with family and friends on social media so they can support you and the cause. (There's an award for the top fundraising team!)